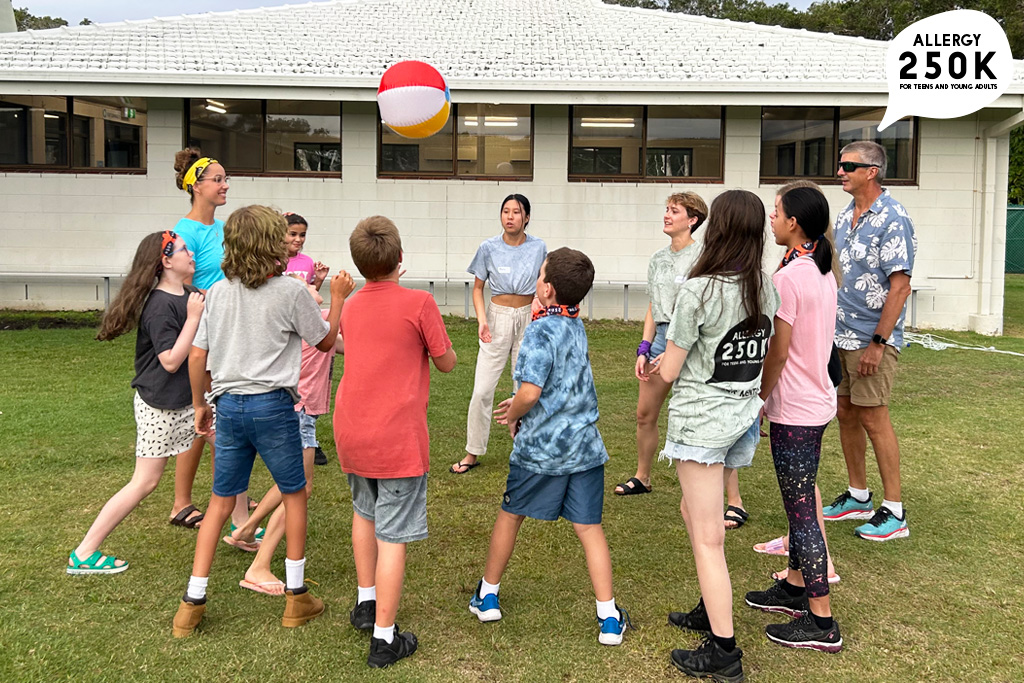 Location and dates
The National Allergy Council is holding an Allergy 250K camp in Sydney, NSW. School-aged teens, 10-18 years, with severe allergy and at risk of anaphylaxis can attend this camp.
The weekend of adventure will take place just 10km from the Sydney CBD. The camp dates are Saturday 16 March to Sunday 17 March 2024. If your child only wants to attend on the Saturday, that is also an option. The accommodation will be dormitory style (not tents).
Cost
There is no participation cost as we have received Government funding for this camp. If you live outside New South Wales, you will need to get your child to and from the campsite. Please note we cannot fund airfares.
All food allergies catered for
Allergy dietitians with extensive experience in complex food allergy will be involved in meal preparation and service during the camp. National Allergy Council staff, clinical immunology/allergy specialists, allergy nurses and allergy dietitians will attend the camp.
What we do at Allergy 250K camps
We play games, eat delicious food and get involved in a bunch of fun activities. The camp will be a mixture of team outdoor activities and allergy information sessions run by health professionals. A full program will be provided just prior to the camp. It's a fantastic opportunity to meet other teens living with severe allergy while experiencing the fun of camp in a safe and supportive environment.
See highlights from previous Allergy 250K camps.
Register now
To find out more or register your child's interest for this Allergy 250K camp in Sydney, please submit the registration form below by Friday 8 December 2023. Places are limited, so please register early.
REGISTRATION FORM