This program links school age teens (mentees) with young adults who have volunteered and trained to be peer mentors and understand what it is like living with a severe allergy.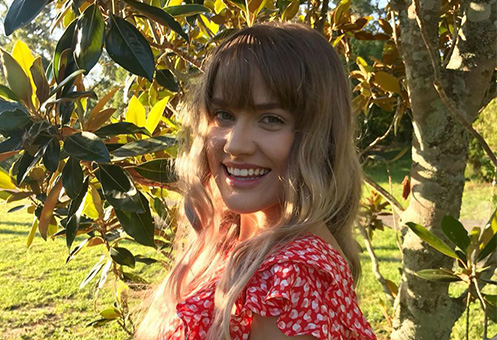 Jackie
My name is Jaclyn Jauhiainen, I am 25-years-old and live in NSW. I have had food allergies since I was 12 years old and I am currently allergic to tree nuts and honey. Although having food allergies can be challenging at times, I don't let them get in the way of following my dreams and living a positive life! Connecting with young people who have allergies has been really rewarding. I love hearing about how others manage their allergies and I think it is really empowering to share our experiences. You realise you are not alone and there are people to support you.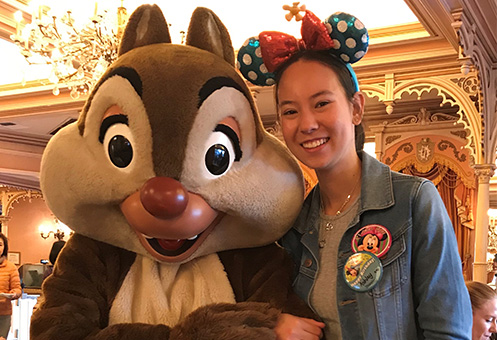 Ash
Hi, my name is Ashley. I am currently studying psychology at university and I am really enjoying learning all about human behaviour. I absolutely adore my poodle Rolley, taking naps and Disneyland (my favourite place EVER!). My severe allergies include dairy, eggs and peanuts. I also have eosinophilic oesophagisis (EoE) and am allergic to tree nuts, wheat, soy, corn, sesame, barley, rye, lentils and shellfish due to this. I love being a 250K peer mentor because I am able to connect and develop great friendships with like-minded people with allergies, through shared experiences. Allergies don't have to stop you from doing amazing things in life!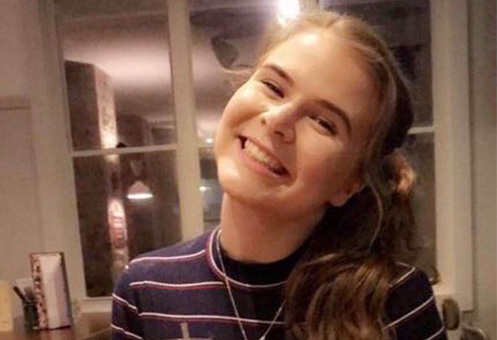 Eloise
'Hello! My name is Eloise, I am 19 years old and I am a Peer Mentor for Connect 250K! I'm in my second year of studying music in Sydney. I love all things music related and my favourite thing to do is listen to live music! My allergies have changed quite a bit over my lifetime only leaving me with a severe allergy to peanuts and allergic to kiwi fruit, lentils and seafood but I'm super passionate about helping teens with allergy have amazing experiences whilst being safe and aware.'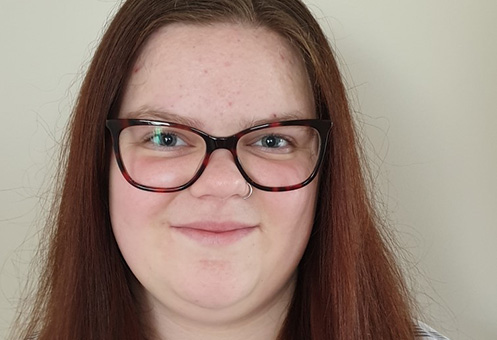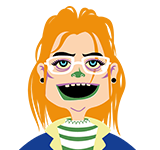 Kara
Hi everyone! I'm Kara. I'm 17 and I live in Melbourne. I'm currently completing year 12 and plan to go to university to study paramedicine. In my free time I love to play and coach cricket and work with people in my community. At age 9, I had my first ever life-threatening allergic reaction to peanuts. Since then I have acquired a very long list of allergies – peanuts, tree nuts, fruits, rye, cat and horse hair, dust mite, grass and paracetamol. I also have hay fever and chronic urticaria. I enjoy being a peer mentor because I get to help other people and make some amazing new friends from all over the country.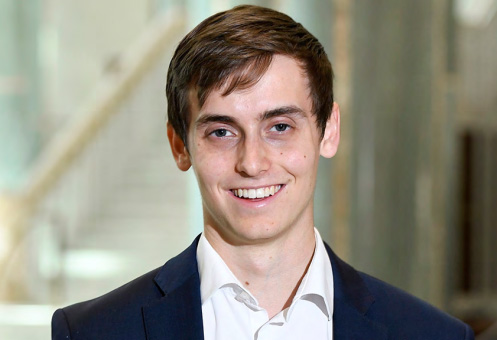 Alex
Hi, my name is Alex, and I have multiple food allergies. I'm allergic to dairy, wheat, eggs, tree nuts, barley, rye and kiwifruit, which I've had since I was a baby. I also suffer from allergic rhinitis (hay fever), asthma and I am allergic to cats. I'm from Perth originally but after I finished university I moved out of home and across the country to Canberra for work. The picture of me is from when I worked at Parliament House. I hope to be able to demonstrate to kids with allergies (even if they have lots like me) that allergies won't stop them from being able to achieve their life goals!
Lexie
Hello! My name is Lexie and I currently live in Canberra with my partner and our dog Jax. I work for a technology startup company based in Sydney. In my spare time I enjoy running, walking Jax and planning my post-covid world tour! Ever since I was little I've had severe food allergies, with my list of allergens changing over the years. I'm currently allergic to dairy, all nuts (except peanuts and almonds), and shellfish, and have a few other milder allergies. I believe sharing how we overcome our challenges benefits everyone and I'm excited to meet other young people who have allergies and hear their stories.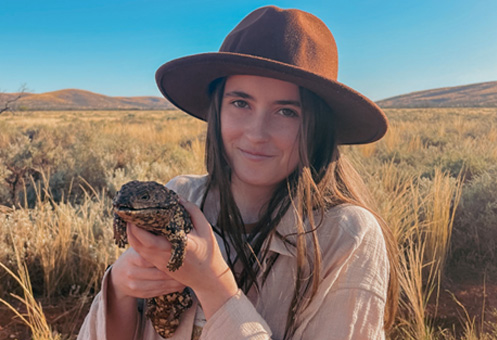 Bella
My name is Bella, I am 19 years old and live on the Sunshine Coast. I am a wildlife photographer and love to travel and do yoga! My anaphylaxis risk allergies are milk, egg, fish and chicken. I also have eczema, rhinitis, asthma and a chronic inflammatory disease, eosinophilic oesophagitis (EoE), which I was diagnosed with at 18 months old. I have lived with allergies and allergic conditions for as long as I can remember. I used to struggle a lot growing up, making friends and socialising because of them. I am so happy that I can be a part of this peer mentor program because I wish camps like this existed when I was younger. I have had four anaphylaxis reactions growing up, the last time I had to use my EpiPen was 2020. Although living with allergies can be hard, I try to not let them get in the way of my dreams of travel and adventure.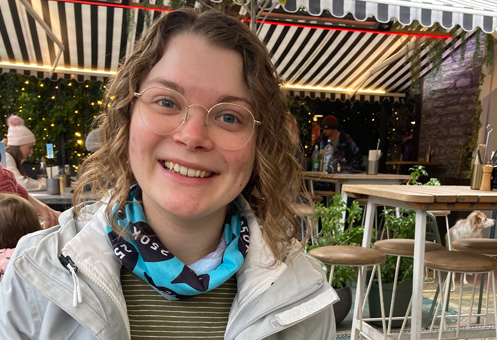 Laura
Hello! My name is Laura, I'm 23 years old and live in Queensland. When I'm not working as a town planner, I love travelling, sailing and spending time with family and friends. I've had food allergies ever since I can remember, and currently manage severe allergies to peanuts, most treenuts and kiwifruit. My allergies have changed over the years, as I passed food challenges to eggs, macadamias, almonds and cashews. Although my allergies have always been part of who I am, I don't let them hold me back – from studying at university to travelling and going on exchange. I even had a part-time job at a supermarket! I love being a 250K Peer Mentor and connecting and sharing experiences with other young people with allergies.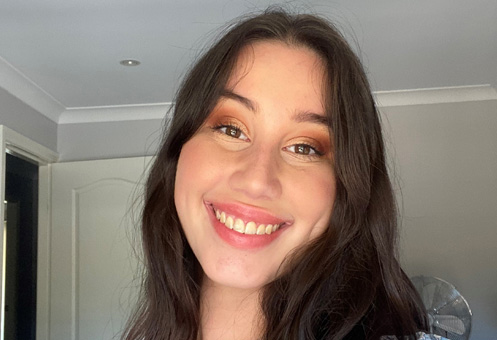 Lauren
I'm Lauren Tabone and I'm from Sydney! I am currently studying Design and Creative Industries at university and love all things involving art, writing and visual communication. I developed exercise induced anaphylaxis when I was 16 and have been learning about severe allergies over the past few years. I absolutely love being a peer mentor and sharing experiences with others – I find that this is the best way to create new friendships, feel less alone and make fun memories!
Austin
Hello! I'm Austin, I'm 23 years of age from Victoria studying Masters of Exercise Sport Science at Victoria University. My allergies consist mainly of food and are Eggs, All Nuts and Dairy. I love reading, running, studying, watching movies, and hanging out with my mates. I'm relatively new to the 250K Peer Mentor Program and love helping young people push through the mental barriers of Anaphylaxis and live a full and enriching life.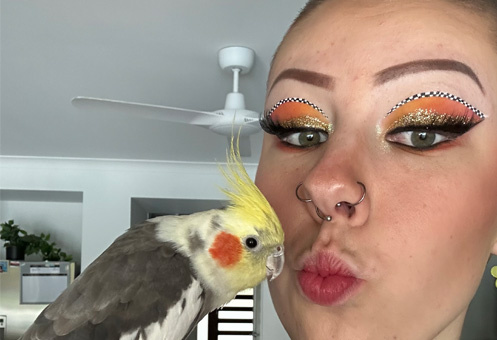 Liv
Hey, I'm Liv and I'm 20 years old from the Gold Coast. I am a disability support worker and advocate. I love working with young people in all capacities, so I am super keen to jump onboard the peer mentor team with Allergy 250k and show young people that there is hope for all of us with anaphylaxis to live amazing, fulfilling lives! I had my first allergic reaction to peanuts at three years old and have since discovered I am anaphylactic to peanuts and seafood. I also have allergies to apricots, pineapple, other nuts, horseflies, grass and a few other things. In my spare time, I'm a musician, a makeup artist and I love animals.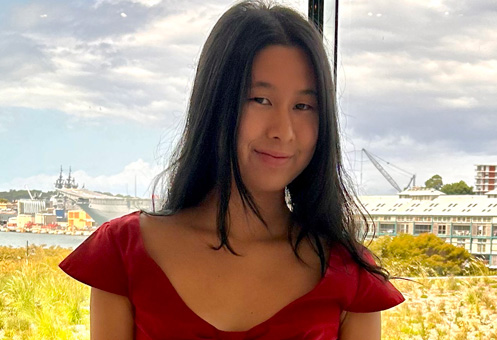 Paris
Hi! My name is Paris. I live in Sydney and am currently studying a Bachelor of Law and a Bachelor of Strategic Communications at university. In my spare time I love rollerskating, hanging out with friends or learning Spanish. I am passionate about social change and spreading awareness about allergic disease and hope that one day, no one will ever have to use an EpiPen! I have been at risk of anaphylaxis to dairy, egg, seafood, fish and nuts my whole life and was diagnosed with exercise induced anaphylaxis at 12 years of age. Whilst this was difficult at times, it always served as a great excuse to get out of P.E. in high school! I'm super excited to be part of the 250K Peer Mentor Program and hope to inspire and uplift others through this program!
Why participate in the peer mentor program?
Some benefits of participating in the peer mentor program include:
Regularly engaging with others living with severe allergy
Meeting new people and sharing experiences about managing severe allergies
Learning from older teens and young adults about how they have managed their severe allergies
Attending a 250K camp
Potentially becoming a 250K peer mentor yourself
To get involved in the 250K peer mentor program please register your details and our friendly Peer Mentor Program Coordinator will get in touch.