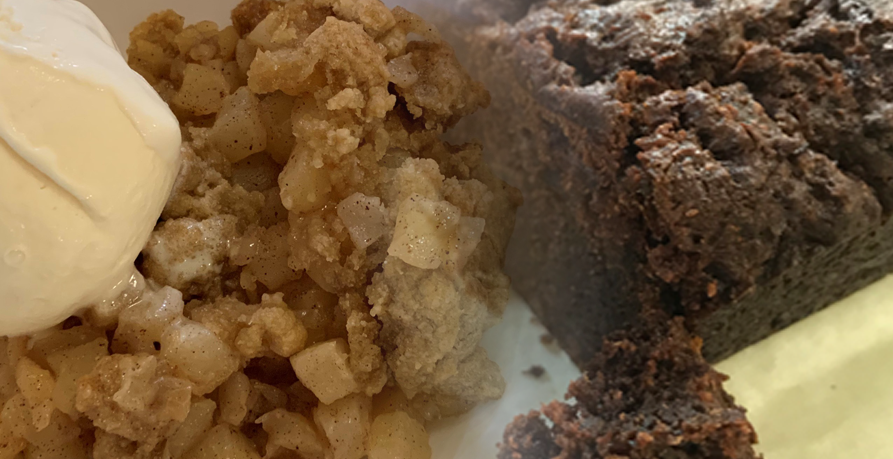 At the 250K Youth Camp in January our campers were treated some scrumptious desserts and sweet treats that catered to all 21 food allergies.  Now you can make some of your favourite foods from the 250K Youth Camp at home!  See the recipes used on camp below.  Read more
We hope you enjoy.
250k Apple Crumble

Ingredients
1 large 800g tin of pie apple (or use your favourite stewed fruit).
Cinnamon
200g Orgran plain flour
120g Milk free margarine
2/3 cup Brown Sugar
Method
Mix the tinned apple with cinnamon.  Place in a baking dish.
Mix brown sugar and baking powder together. Crumble milk free margarine into the Orgran flour with your fingers to form pea-sized pieces, then toss flour mixture with sugar mixture.
Strew topping over fruit. Bake at 200C for 25-30 minutes until topping is golden-brown and the fruit is bubbling through at the edges.
Chocolate Date Cake

Ingredients
225 g chopped dates                                    350ml boiling water
3/4 tsp bicarb soda                                        125g milk free margarine
225g Orgran Self Raising flour                    55g cocoa
225g caster sugar                                           2tsp Orgran egg replacer, blended with 4Tbs water
1 tsp vanilla essence
Method
Sprinkle dates with 1 tsp bicarb soda, cover with boiling water and allow to stand until cool.
Grease and flour a 24cm spring form pan.
Sift together flour, cocoa, and remaining bicarb soda.
Cream margarine and sugar.  Add egg replacer and mix well.
Add vanilla, flour mixture and cooled date mixture, beating well between additions.
Pour into prepared tin.
Bake at 170C for 40 – 45 minutes until cooked when tested with a skewer.